Digital Wealth Management
Make progress on your financial goals.
A service of BCU Wealth Advisors, LLC
A self-service channel that puts you in control. Choose investments, connect with our team of advisors, and manage your portfolio on your time. Digital Wealth Management lets you:
Develop
Create an investment account.

Choose
Select investments from our
professionally managed account.
Manage
Actively manage your portfolio 24/7.

Answer a few brief questions to generate an investment model that you can then use to create and set up your account. While we handle ongoing allocations, you can view and manage your account at any time.

Get started today for an accessible, low-cost way to build a diversified portfolio.
Enroll Today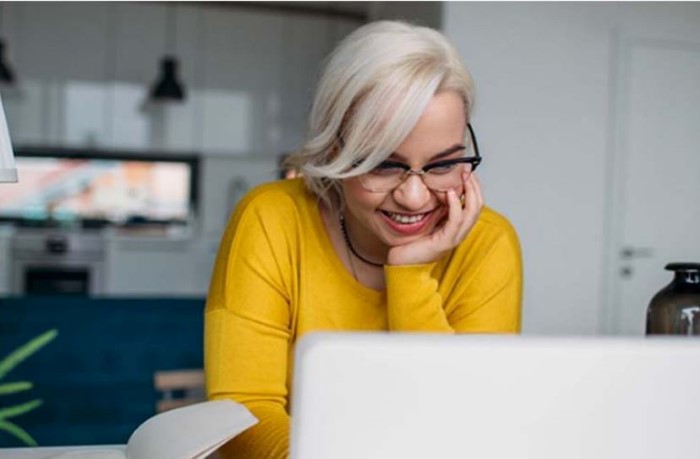 Frequently Asked Questions
BCU Wealth Advisors charges an advisory fee of 0.45% annually. This is in addition to underlying fund expenses, detailed here.


What kinds of accounts can I open?

You may open individual or joint taxable accounts, and Traditional or Roth IRAs.


What investments are available to me?

We offer 6 model portfolios managed by State Street Global Advisors. These portfolios invest in low-cost, exchange-traded funds (ETF) selected to provide diversified exposure to both equity and fixed income markets.


What is the minimum investment?

The minimum starting investment is $5,000.


What investment strategies are available?

The model portfolios are constructed to provide varying levels of exposure to equity and fixed income markets, based on your individual risk tolerance and investment time horizon:

Conservative (20% Equity, 80% Fixed Income)

Moderate- Conservative (40% Equity, 60% Fixed Income)

Moderate (60% Equity, 40% Fixed Income)

Moderate- Growth (75% Equity, 25% Fixed Income)

Growth (90% Equity, 10% Fixed Income)

Maximum Growth (100% Equity)

How do I open an account?

You can open your new account by clicking here or the "Let's Get Started" link and completing a brief questionnaire regarding your investment goals and experience. An investment model will then be recommended based on your answers to these questions.


How do I deposit money into my account? Can I setup direct deposit? Can I transfer assets from my other brokerage accounts?

When you create your account, you will have the opportunity to set up a one-time or recurring transfer from your bank account. At this time, we cannot accept direct deposit from your paycheck.

You can transfer assets from other brokerage accounts of the same type (e.g., IRA, joint account, etc.). Keep in mind, however, that these assets will be sold and reallocated to the investment model you select when you open your BCU Wealth Advisors account. We recommend that you speak with your tax advisor to discuss any tax consequences that may arise from this activity.


How do I make a deposit by check?

There are several options to deposit checks to your existing account. All checks should be payable to TD Ameritrade, FBO [Your Name] and reference your account number.

If your check is less than $10,000 you can deposit it electronically using your smartphone, with the AdvisorClient Check Deposit feature.

The overnight address for checks is:

TD Ameritrade Institutional
7801 Mesquite Bend Drive
Suite 112
Irving, TX 75063-6043

For USPS:
TD Ameritrade Institutional
PO Box 650567
Dallas, TX 75265-0567
Please note: Cash, traveler's cheques, money orders, starter checks, and third-party checks cannot be accepted for deposit.


Will I have a financial advisor?

While the Digital Wealth Management Program is designed to provide you with all the tools you need to manage your investments, you will have access to a financial advisor who can assist you with any questions or issues.

It's easy to start achieving your financial goals. Contact us online or call 847-932-8007 and ask for Shobhana Subramaniyan.


Investment products and advisory services offered through BCU Wealth Advisors:

Are not NCUA/NCUSIF Insured or otherwise federally insured

Are not guarantees of obligations of the Credit Union

May lose value

Who can I contact if I need assistance?
​​​​​​​​​​​​​​

For detailed information, including Form ADV Parts 1, 2, 2b, 3 (Form CRS), and Appendix 1 (Wrap Brochures) visit the SEC website.

*All references to BCU Wealth Advisors will mean BCU Wealth Advisors, LLC, a wholly-owned subsidiary of BCU. Investment advisory services are offered through BCU Wealth Advisors, LLC; an investment adviser registered with the United State Securities and Exchange Commission and domiciled in the State of Illinois. Insurance products and services in California are provided by Insurance Services of BCU (CA License #0L98492). Non-deposit investment products and services are offered through CUSO Financial Services, L.P. ("CFS"), a registered broker-dealer (Member FINRA / SIPC) and SEC-registered investment adviser. Products and recommended securities offered through BCU Wealth Advisors or CFS: are not NCUA/NCUSIF or otherwise federally insured, are not guarantees or obligations of the credit union, and may involve investment risk including possible loss of principal. Investment Representatives are registered through CFS. Baxter Credit Union has contracted with CFS to make non-deposit investment products and services available to credit union members. Financial Advisors are registered to conduct securities business and licensed to conduct insurance business in limited states. Response to, or contact with, residents of other states will be made only upon compliance with applicable licensing and registration requirements. The information in this website is for U.S. residents only and does not constitute an offer to sell, or a solicitation of an offer to purchase brokerage services to persons outside of the United States. This website is not to be directly or indirectly interpreted as a solicitation of investment advisory services to residents of a jurisdiction unless the firm is notice-filed, registered or is eligible for exemption from notice-filing or registration in that jurisdiction. The contents of this webpage are not to be copied, quoted, excerpted or distributed without express written permission of the firm. Nothing on this webpage is intended as legal, accounting, or tax advice, and is for informational purposes only.

​​​​​​​​​​​​​​