Careful, strategic planning across multiple aspects of your financial life is vital.
We get to know you, and take the time to hear you.
For high net-worth individuals, BCU Wealth Advisors offers a customized, comprehensive wealth management plan to meet your highly specialized objectives.

With our strategic financial planning process, we take into account your needs so you can maximize your assets today and ensure your legacy later. We recommend asset managers for you and your specific needs and work closely with you to select the appropriate products for your highly individualized objectives.
Our Approach
Our team will help develop a financial plan that moves you closer to your goals and dreams.
Broad Based Planning
We'll help you define your goals, understand your options, and proactively work alongside you to develop your financial plan.

Retirement Planning
We can provide personalized advice and help create a plan based on how close or far you may be from retirement.
Insurance
We offer a variety of insurance options and coverage to help meet your needs.
Accumulate, protect or transfer—we've got investment solutions for your life stage.

Review: Your goals, objectives and risk tolerance.
Develop: Customized investment program that helps your money work for you.
Determine: Investments to reach financial objectives with comfortable degree of risk.
Monitor: Your investments to ensure they align with your goals and financial situation.
Onward: Continue to look for new opportunities that fit your needs.
Consult an Advisor
Call 847-932-8007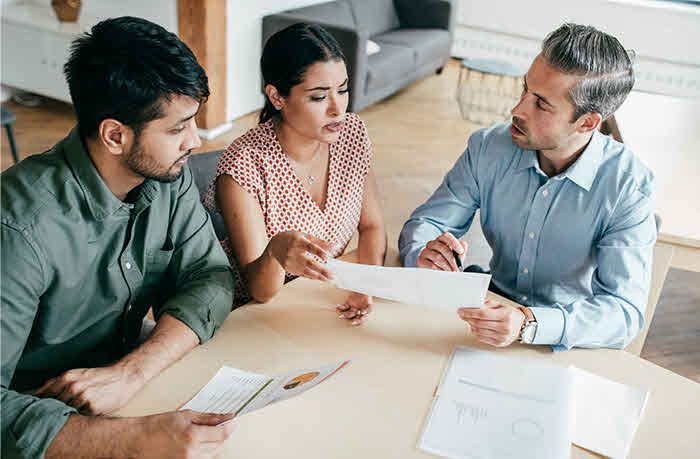 Digital Wealth Management
A self-service channel that allows you to develop an account, choose investments
and actively manage your portfolio on an ongoing basis.
Learn More
​​​​​​​​​​​​​​

For detailed information, including Form ADV Parts 1, 2, 2b, 3 (Form CRS), and Appendix 1 (Wrap Brochures) visit the SEC website.

*All references to BCU Wealth Advisors will mean BCU Wealth Advisors, LLC, a wholly-owned subsidiary of BCU. Investment advisory services are offered through BCU Wealth Advisors, LLC; an investment adviser registered with the United State Securities and Exchange Commission and domiciled in the State of Illinois. Insurance products and services in California are provided by Insurance Services of BCU (CA License #0L98492). Non-deposit investment products and services are offered through CUSO Financial Services, L.P. ("CFS"), a registered broker-dealer (Member FINRA / SIPC) and SEC-registered investment adviser. Products and recommended securities offered through BCU Wealth Advisors or CFS: are not NCUA/NCUSIF or otherwise federally insured, are not guarantees or obligations of the credit union, and may involve investment risk including possible loss of principal. Investment Representatives are registered through CFS. Baxter Credit Union has contracted with CFS to make non-deposit investment products and services available to credit union members. Financial Advisors are registered to conduct securities business and licensed to conduct insurance business in limited states. Response to, or contact with, residents of other states will be made only upon compliance with applicable licensing and registration requirements. The information in this website is for U.S. residents only and does not constitute an offer to sell, or a solicitation of an offer to purchase brokerage services to persons outside of the United States. This website is not to be directly or indirectly interpreted as a solicitation of investment advisory services to residents of a jurisdiction unless the firm is notice-filed, registered or is eligible for exemption from notice-filing or registration in that jurisdiction. The contents of this webpage are not to be copied, quoted, excerpted or distributed without express written permission of the firm. Nothing on this webpage is intended as legal, accounting, or tax advice, and is for informational purposes only.

​​​​​​​​​​​​​​